This, my friends, is adorable!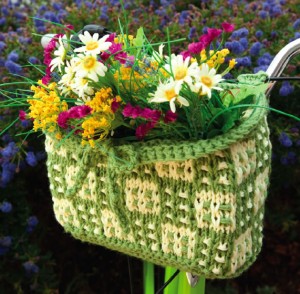 And if you want to knit it up the pattern can be found right here. Courtesy of Knitting Today. You can fill *the cutest basket in the world* with your market goodies or a bouquet of flowers and you're sure to get some compliments. FUN!
This is what much of our summer consists of….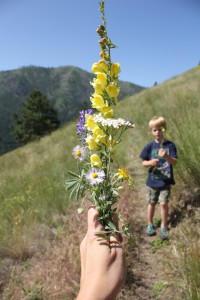 In case you're wondering where I've been, I've been knitting (from time to time) so that hasn't stopped, but summertime is really for my kids so they have been my complete and utter focus. Somehow this morning it is nearly 9:30 and they are still asleep (summertime first). We've been having a blast this summer. I can't promise I'll do a ton more posts but I'll do my darnedest to get one done every now and again.
Ooh one other thing I've been meaning to mention is that I went to New Orleans a few weeks ago and while I was there, as with every trip away, I like to find yarn shops. I found a shop called the Quarter Stitch, in the French Quarter, and it was fun, but geared more toward needlpoint(ers) rather than knitters.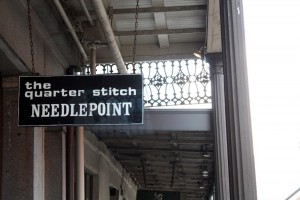 They did have a bit of yarn in there but nothing that I couldn't live without. I was hoping to venture to another yarn shop outside of the Quarter called Bette Bornside Company but I never did end up making it there…next time I suppose. The web site isn't much to speak of, no pretty pictures, but it seemed intriguing so I will try and make it there next time we are back in NOLA.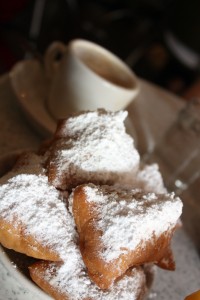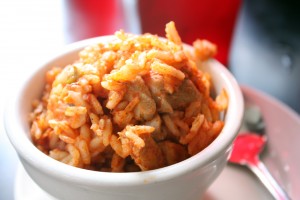 These two delights were within a block of the yarn shop though. I have a LOT of food photos from our trip, makes perfect sense, why else would one go to New Orleans?
Happy Summertime Knitting!